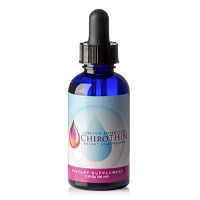 ChiroThin is a nonprescription supplement from ChiroNutraceutical that is sold under the label of being a nutritional support formula. That said, it is meant to be used as a part of a doctor-supervised dieting strategy. More specifically, the company behind the formula recommends their own specific ChiroThin Weight Loss Program.
According to the FAQ for the product on the ChiroThin official website, the ingredients within this product are "well known" for their ability to assist in the transportation and metabolism of fatty acids, for enhancing the metabolism, stabilizing blood sugar and overall detoxification. The site also claims that as long as it is used with the right combinations of low glycemic index (GI) and anti-inflammatory foods in specific amounts, the body will use the product's formula to convert body fat into energy.
Overall, the claim is that using this product – which is sold in the form of drops – will make the body better able to metabolize stored fat and use it in the form of energy. The stipulation is that a user must consume fewer calories and use the energy that is produced within a certain span of time from having taken the product.
At the time of the writing of this review, a list of the ingredients within this formula could not be found. It was vaguely described as a balance of vitamins, amino acids and cell salts. Moreover, it also compared itself to prescription HGC, which is a medication administered by injection. That said, ChiroThin has absolutely nothing to do with HGC, does not contain that drug, and is taken orally in the form of a liquid drop. It may be that the company was trying to suggest that the two products could produce the same results, but it never directly said that.
While the company did take great care to point out that ChiroThin is manufactured in the United States in a facility that complies with the FDA's current Good Manufacturing Practices (cGMP), it is important to understand what this means. This means that the facility meets the minimum required standard for manufacturing supplements. However, this does not mean that the FDA has approved of the product or even any of its individual ingredients.
Without knowing exactly what's in the product, it would be very difficult for anyone – particularly a licensed doctor – to recommend using this product. While that doesn't mean that ChiroThin won't work, what it does mean is that there is no way of knowing for certain because it can't be verified independently.