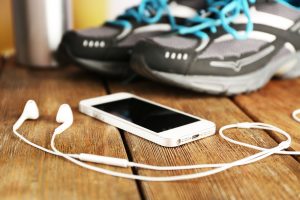 Of the top 10 ways to have more energy, a morning run is definitely one of the most overlooked. There are a host of great health and fitness benefits that you can derive by establishing a consistent running routine. But did you know that there are even more perks that come with running in the morning, in particular?
Below are a few of the morning run benefits that may surprise you, and these benefits might even entice you to change up your running schedule if you don't already run in the morning.
Better Air Quality
When you head for a run in the great outdoors, you will be breathing in the air out there, so you want to be sure that the air is clean rather than full of allergens and pollutants that can be harmful to your health. By running in the morning, you can rest assured that the air will be cooler and cleaner. Commuters haven't yet hit the road with their cars, so you will not have to deal with smelling all of that nasty exhaust either.
No Excuses to Skip Your Workout
If you are the type of person who typically skips a workout later in the day because you get too busy or you are too tired, the best thing to do is switch your workout schedule so that you can exercise in the morning. This is the time of day when you will really have all of the time to yourself, without having to worry about family responsibilities, household chores, and deadlines at work. Your energy will be higher, too, because you will not have to force yourself to exercise after having already spent many hours at work or school.
You Can Jumpstart Your Metabolism
Another one of the many morning run benefits that you should be aware of is the fact that exercising in the morning after you wake up could help to jumpstart your metabolism. This is really important if you are trying to lose weight. After you are done exercising, you can eat a healthy breakfast before you go to work, and you will be more likely to choose a meal that is packed with protein and fiber to stay fuller for longer too.
Now that you know a few of the many morning run benefits, consider adding a run to your schedule. Head out in the morning and get your workout done early in the day so you will have the rest of the day to focus on being with your family, eating right, and achieving your goals at work.