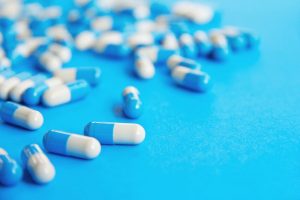 Has your doctor provided you with prescription diet pills to help you lose weight and improve your health? While prescriptions designed for obese patients may help many people lose weight safely and efficiently, there are many individuals who end up taking prescription diet pills, only to be disappointed with the results.
What can you do if you are one of the people who has been taking a prescription weight loss product without getting the results that you wanted? Check out the tips below.
Talk to Your Doctor First
First off, you should talk to your doctor if your prescription diet pills aren't really helping because they aren't working as they should. Whether you are experiencing unwanted side effects or you just aren't seeing the number on the scale go down despite taking the product as directed, you should let your doctor know. He or she might need to change your dose, or you might need to be put on a different prescription altogether.
Change Your Diet and Exercise Routine
If your prescription diet pills aren't helping, you might not be doing enough when it comes to dieting and exercising. You can't expect that the diet pills alone will get the job done, as a combination of diet, exercise, and diet pill use is often recommended most. Therefore, it is wise to talk to your doctor about how you can change your eating habits for the better. Discuss what foods you should be reducing or eliminating, and which foods you should be adding. For example, increasing your intake of plant-based foods, while reducing your intake of animal products, might help in surprising ways. Beyond that, however, you also need to get more active so that you can burn more fat and calories naturally, so discuss a safe workout routine that you can follow as well.
There Are Other Products to Consider Taking
If you want to do away with all prescription diet products and focus more on other products that can help you shed pounds effectively, consider the fact that there are many weight management supplements that you can purchase over the counter. Again, it is always a good idea to talk to your doctor first, as doing so can help you be certain that you are adding a safe, effective product to your weight loss plan.
Bottom line: if your prescription diet pill isn't really working or helping your situation, there are alternative options, so don't lose hope.