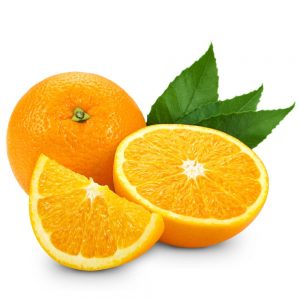 Have you been on the hunt for a great diet pill that will help you achieve your weight loss goals without the struggle? Then you might have come across one or more products that contain the ingredient known as bitter orange. Here's the thing, though: you should not take any diet pills with bitter orange in their ingredients. Want to know why? We explain it all below.
Why Bitter Orange Is Dangerous
According to WebMD, bitter orange actually has an active ingredient that is known as synephrine. If you have done your research, you might already know that this ingredient isn't good for your body because it is a lot like ephedra, which was banned by the FDA back in 2004 after people had taken it to lose weight and experienced severe side effects. More specifically, ephedra caused negative effects on people's hearts, which prompted the government to step in and take any products containing that ingredient off the shelves to keep people safe.
In addition to adversely affecting your cardiovascular system, bitter orange and synephrine can also cause many other unpleasant side effects, such as vomiting, fainting, insomnia, and headaches. And, in addition to increased heart rate and high blood pressure, the ingredient can even contribute to stroke and heart attack.
Some Products Do Contain Bitter Orange, So Beware!
Despite the safety concerns that come with an ingredient like this, diet pills with bitter orange can still be found on the market. Many bodybuilding supplements, as well as weight loss products, will showcase ingredients like caffeine and bitter orange. While those products might seem tempting, it is best to avoid these types of pills because they may result in side effects like a faster than normal heart rate and an increase in your blood pressure. Overall, your heart could suffer if you take diet pills with bitter orange, so these supplements should be avoided altogether.
There Are Better Options Out There
It is pretty obvious why diet pills with bitter orange are best avoided. Besides, with so many higher quality products out there, all designed to help you shed pounds with greater ease, you don't need to resort to using anything that is even remotely dangerous to your body. Check out some of the many weight management supplements that you can purchase over the counter and talk to your doctor about the product that would be best for you and your unique weight loss needs.