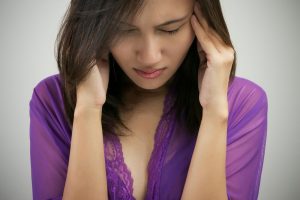 The best diet pills can help support your weight loss efforts, but the wrong diet pills can do a lot more harm than good. What are some of the signs that you chose the wrong diet pills for your weight management strategy? Five of them are listed below.
Signs You're Using the Wrong Diet Pills
1. You Begin Experiencing Heart Problems
According to Everyday Health, one of the most dangerous signs that you are using the wrong diet pills is a change in the rhythm of your heart. This can actually be a side effect of a variety of diet pills that are available both over-the-counter and by prescription. Before purchasing a diet pill, be sure to read about its potential side effects. Furthermore, if you are taking a diet pill that is causing changes to your heart's rhythm, stop taking it and call your doctor right away.
2. You Don't Feel a Difference When You Take Them
Another sign that you have chosen the wrong diet pills is if you don't notice any difference in the way that you feel. The right weight management supplements will be able to give you a nice boost of energy and focus that you can use to power through your workouts and to eat right every day. A couple of great examples are TRIMTHIN X700 and FENFAST 375 by Intechra Health.
It also goes without saying that, if you are not feeling well while you are taking the diet pills, this is another sign that you chose the wrong product for your weight loss journey. Your diet pills should be working to help you feel better than you would if you weren't taking them. Therefore, if you are noting that you are experiencing symptoms that you wouldn't otherwise be experiencing, no matter how minor those symptoms are, consider stopping the use of the pills to see if those symptoms go away.
3. You Are Noticing That You're Addicted to the Pills
Another sign that you chose the wrong diet pills is that you start to feel addicted to the pills. If you can't imagine your day without taking the product, there's a problem. Unfortunately, many diet pills, including those available by prescription, can be habit-forming, so this is something to think about.
If you are taking a prescription diet pill, your risk of dependency might be higher. For this reason, it is extremely important to take the pills as directed by your doctor and wean yourself off of them when you aren't supposed to take them anymore. When it comes to the weight management pills that you can purchase over the counter, on the other hand, you should still follow the directions closely, and if you notice any dependency starting, it's time to stop.
4. You Are Experiencing Side Effects
Unpleasant side effects of any kind, whether it's digestive upset, jitteriness, or anything in between, should be taken as a sign that you are taking diet pills that aren't appropriate for you. Again, before trying a diet pill, be sure to inform yourself of the potential side effects so that you'll know what to look out for.
Just remember, the pills are supposed to make you feel better while you work on exercising and eating right to lose weight. So, if you are experiencing unpleasant side effects, another product might give you the support that you need, without the symptoms you don't want.
5. You Are Gaining Weight, or Not Losing Weight
Yet another pretty clear sign that you're taking the wrong diet pills is if you are still gaining weight while you are using them. In this case, they aren't working, and you're just wasting your time and money by consuming them. In the same way, if you are not losing any weight while taking diet pills, that's a clear sign that the pills are not working, so you might want to give another product a try instead.
Shopping for the right diet pills can be tough. That's why taking your time and really doing your research in advance will pay off, as well as increase the odds that you'll choose the right product for your needs, while avoiding the wrong diet pills. When in doubt, talk to your doctor about which diet pills are best for you.
Since you enjoyed this article, you'll love this one, too: The Right Diet Pills Can Help You Enjoy These Healthy Lifestyle Benefits