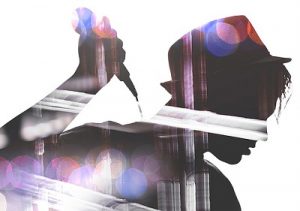 Have you heard of the K-Pop Diet? If you haven't, we explain it all below, and we shed some light on whether or not this diet can really help you lose weight.
What Is the K-Pop Diet?
According to Healthline, the K-Pop Diet is also known as the Korean Weight Loss Diet, and it is based on traditional Korean cuisine.
The nice thing about this diet is the fact that it focuses on minimizing your intake of sugary, fatty, and processed foods. At the same time, it encourages you to eat foods that have been minimally processed. So, if you have been searching for ways to incorporate more whole food ingredients into your eating plan, this might be a good way to start.
The best part is that you supposedly don't really have to give up your favorite foods. With the K-Pop Diet, you can improve your health, including your skin health, and you can use exercise to shed excess pounds effectively.
How Does This Diet Work?
This is supposed to be a sustainable, flexible way of eating to lose weight. However, some of the primary rules that you need to follow in order to make the most of it include:
Consuming fewer calories and less fat every day. Although there aren't specific calorie limits or portion sizes, this diet encourages you to use Korean recipes to eat better. You can, for example, consume less fat by limiting or avoiding oils, sauces, seasonings, and foods from restaurants.
This diet considers snacks to be unnecessary throughout the day. Therefore, another step you will take to shed excess weight is ditching snacking.
This diet goes beyond changing your eating habits, as it also encourages you to exercise with the help of K-Pop workouts.
It Is Worth Giving This Diet a Try
If the Korean Weight Loss Diet sounds like something that you would like to try, go for it. This is an eating plan that allows you to eat Korean meals that are nutritious and low in calories because they focus heavily on vegetable ingredients. Those veggies are packed with fiber that help fill you up and keep you full, so you can find it easier to consume fewer calories overall.
This diet also recommends focusing on whole food ingredients, while avoiding processed foods and unhealthy snacks. Therefore, it can be a wise move to follow this diet if you are the type of person who is seeking some help in altering the way that you eat daily.
As you work on following this eating plan, you will realize that it becomes easier to reduce your portion sizes without having to feel hungry all the time. That, in turn, will also help you shed pounds.
The bottom line is this: if you want a pretty flexible diet that is also sustainable, and that can help you improve your health and weight, the Korean Weight Loss Diet might be right for you.