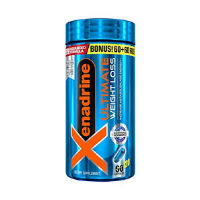 Xenadrine Ultimate is a nonprescription weight loss formula that claims to be based on a key ingredient that has been "scientifically researched." It's important to note that being researched and being proven are not the same thing and the official website does not claim that this ingredient was proven within the studies.
That said, when looking at the official website for this product, it does offer a 100 percent money back guarantee (not including shipping) and it does provide links to some cited research regarding its ingredients.
The key ingredient to which it refers is C. canephora robusta, better known as green coffee bean. This was described as helping dieters following a low-calorie diet to be able to lose 10.9 pounds in sixty days or 3.7 pounds in a different 8 week study.
It's important to recognize that the study to which the product linked referred to the 60 day long research. That study involved only 50 participants, which is considered to be exceptionally small in terms of medical research and is hardly representative of a general population. At best, this could be considered preliminary research suggesting that the substance is worthy of further study. Moreover, the type of ingredient that was used for this study was Svetol, which is a trademarked version of the substance which is not actually used in Xenadrine Ultimate.
That said, for the purposes of this review, medical journals databases were used to see if further studies had been conducted on green coffee bean extract and it turns out that there have been a number of studies that have been conducted on this substance for the purpose of weight loss. Unfortunately, they are conflicting at best. Moreover, one of the largest studies that does look as though it had very promising results has since been discredited due to faulty methods. Furthermore, this ingredient is being associated with the potential for some unpleasant side effects.
This formula isn't just made of green coffee extract. It also contains garcinia cambogia, spearmint leaf, yohimbe, and ashwagandha.
Among those ingredients, preliminary research could be located for all but the spearmint leaf. That said, research was not cited on the website for Xenadrine Ultimate and none of those ingredients would be considered to be proven by the medical community.
It is highly recommended that dieters considering the use of this product first speak with a licensed doctor as it is not necessarily safe or appropriate for all dieters.