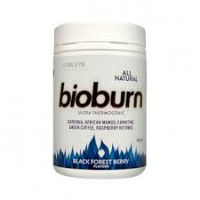 BioBurn is a product that markets itself as being a natural fat loss solution. It is focused on helping dieters to lose weight faster than would be possible on their own. Instead of being sold in the form of a capsule or a tablet, it is made of a powder.
The official website for this product is careful to point out that it doesn't contain any artificial colors, flavors or sweeteners. This does make it somewhat unique among powder-based products. They often rely on those types of ingredients in order to provide a palatable flavor but without blowing a limited calorie budget. This product has taken a different strategy to achieving those same goals.
BioBurn is sweetened, but it uses erythritol and stevia instead of sugars or artificial sweeteners. The formula itself has been designed to boost the metabolism, promote fat oxidation, increase mental focus and energy levels and even provide mood support. That said, before actually believing those claims, it's a good idea to look at the product's ingredients.
At the time of the writing of this review, the official webpage for BioBurn on the manufacturer's website listed the ingredients as: Erythritol, Thermogenic Blend (Super Citrimax® Garcinia cambogia extract, African mango extract, guarana, green coffee bean extract, Carnipure™L-carnitine L-tartrate, raspberry ketones, glucuronolactone, green tea extract, Bioperine®), Fructose, Food Acid (citric acid, Natural Flavour, Thickener (xanthan gum), Natural Sweetener (steviol glycosides), Natural Colour (carmine).
This combination provides a whopping 160 milligrams of caffeine per dose. That amount of caffeine will certainly be likely to boost energy levels and mental alertness but it will also cause unwanted side effects in many people. This is the equivalent of drinking 1 and 2/3 cups of coffee all at one time. This means that many people will experience side effects such as jitters, anxiety, nausea, diarrhea, headache and other discomforts from taking BioBurn.
It is quite likely that this formula's benefits are greatly based on the impact of the caffeine it contains, as most of the other ingredients within it are entirely unproven. There are several substances within the formula that are definitely commonplace in the nonprescription weight loss industry, but they are famous for reasons other than having scientific evidence to support their use.
It is highly recommended that you consult with a doctor before using this product as it is not appropriate for everyone and may conflict with certain common supplements, medications and medical conditions.