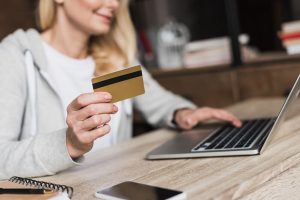 Are you thinking about buying diet pills that will help you lose more weight by supporting your efforts to eat right and get more active? Smart move! With the right diet pill—especially one that has been recommended by your doctor—you might find that your weight loss journey becomes easier and your goals can be met sooner.
There are a lot of options when it comes to buying diet pills online if you are going to take the over-the-counter route instead of the prescription diet pill route. But, there are some things to consider, especially if you want to stick with the safest products out there.
One way to ensure that you are purchasing safe, effective products when buying diet pills is by checking where they are manufactured. Buying only those that are made in the United States is important to your health, and we outline the main reasons why below.
The FDA Is Available for Oversight
In the United States, the FDA can provide some oversight even when it comes to over-the-counter dietary supplements. According to the American Cancer Society, even though manufacturers aren't required to test out (through clinical trials) new supplements, or even the ingredients that they use in those supplements, the FDA does have the ability to tell a company that they need to stop making a dietary supplement, provided that there's proof that the product poses a health risk to consumers.
The Quality of the Ingredients
Another reason why you should only consider buying diet pills that are manufactured in the United States is because the quality of the ingredients might be questionable if the pills are made in another country. Some manufacturers overseas will use inferior, or harmful, ingredients just to save money and boost their profit margins. They will put products up for sale online and lie about the ingredients, their quality, and their safety. Plus, they might even include hidden ingredients that aren't disclosed on the label.
As you can see, there are a few good reasons why you should only buy diet pills that are manufactured in the U.S. Before purchasing a product, it's smart to do plenty of research into the manufacturer to learn more about them. It's also wise to research the ingredients to be certain that they are safe to take. And, when in doubt, you can always ask your doctor.