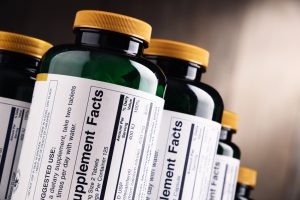 With so many different diet pills out there, it can be confusing and difficult to find the one that is right for you. You want a product that will be effective and safe to take, but manufacturers can make whatever claims they want to make about their products, even if they aren't entirely true. So, how can you tell if a diet pill label is truthful? Keep reading to access a few tips that can help you navigate the diet pill market with greater confidence.
Look at the Ingredients List
An honest diet pill label will list all of the ingredients (that includes the active and inactive ingredients) that are in the product so that you know exactly what you are taking. Moreover, the label should include the amount of every active ingredient that is in every serving as well.
Be sure to read through the ingredients carefully, and feel free to perform a simple internet search in order to learn about the ingredients and how they can help you meet your weight loss goals. If any ingredients seem like they are nothing more than filler, or if any ingredients are associated with side effects, you will know that you should avoid that product and keep searching.
Check Where the Product Is Manufactured
Another way to tell if a diet pill label is being honest is by checking it for information regarding where the product is manufactured, and if the pills are manufactured in a certified facility. This can give you greater peace of mind because you will know that the pills are made in a controlled environment in a country you trust.
Check the Label for Warnings
Finally, you should also check a diet pill label for any information on whether or not you are the right candidate for that particular product. For example, there might be a warning against taking the product if you are pregnant, breastfeeding, or under 18 years of age. There might even be information on when you should stop taking the product if you start experiencing any side effects. This provides an extra element of proof to show that the manufacturer cares about your well-being.
Once you know how to read a diet pill label, you will know what to look for when determining if a weight loss product will be safe, effective, and right for your needs. Keep the information above in mind as you shop, and always know that you can consult with your doctor if you have any questions or concerns regarding which diet pill is best for you.