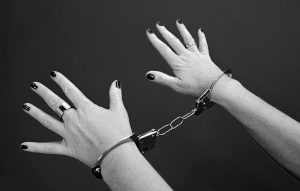 As a consumer, you have to shop smart in order to avoid a variety of scams that are designed to take your money and sell you inferior products. Diet pill scams, in particular, are surprisingly common, so if you are hoping to purchase a product that is meant to help you slim down, you need to be especially careful about what you are buying and putting into your body.
Although diet pill scams are a thriving business, some scammers do get caught, thankfully. Take, for example, two sisters who were caught selling ineffective diet products and cancer treatments to the public. Keep reading to access the story.
False Claims That Misled Consumers
According to Independent, Carol Wiseman and Helen Buchan were charged with making unsubstantiated and misleading claims about products that they were selling online to desperate consumers.
Their company, called Secret Diet Drops Ltd., sold apple cider vinegar, claiming that it would be capable of destroying cancer. They also sold diet tablets, which they claimed would help individuals who were struggling with their weight. Along the way, many complaints were received about the products that were being sold.
The sisters were charged with scamming the public, and were forced to pay up, so that gives consumers some extra assurance that, although diet pill scams are ubiquitous, there are cases in which the scammers are brought to justice.
Take Steps to Protect Yourself from Diet Pill Scams
Because not all scammers are caught in time, you need to be careful whenever you shop for weight management products, especially online. Do plenty of research into a diet pill before deciding whether or not you will purchase it.
Some of the signs that a diet pill is likely a scam include:
The manufacturer makes claims that seem too good to be true, such as claiming that the pills can help you lose a lot of weight in a very short amount of time
The marketing materials claim that the product is an alternative to an FDA-approved product
The manufacturer sends out mass emails to promote its products, or the materials are in a foreign language
Words like "extremely safe" or "scientific breakthrough" are used in the marketing materials
By knowing the warning signs of a diet pill scam, you can avoid it more effectively. When in doubt about what the right weight management product is for your particular needs, though, it is wise to consult with your physician for some valuable advice.