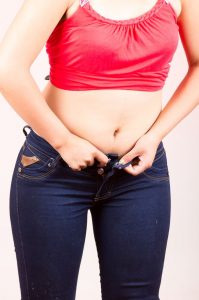 Have you heard? The FDA has approved a new prescription diet pill for overweight dieters. Want to learn more about it? We give you the basics below, but if you want to find out if this product is right for you and your weight loss needs, you'll have to consult with your physician.
It's Called Plenity, and It Can Help Combat Cravings
The new prescription diet pill for overweight dieters is called Plenity. The FDA has gone ahead and approved it, so you should be hearing a lot more about it soon. This new diet pill has undergone multiple clinical trials to prove its safety and efficacy.
According to Health Journal, the product is designed to help you feel full so that you will find it easier to eat less. It also makes it easier to avoid giving in to unhealthy food cravings.
Who Can Take Plenity?
Whenever a prescription diet pill for overweight dieters hits the market, it is important to learn about the type of patient that the product is really designed for.
The good news about Plenity is that it can be used by individuals who have a BMI within the range of 25 to 40, so those who are obese or overweight might be able to give it a try. This is a big difference from other diet pills that are only available by prescription for those who are diagnosed as obese.
How Does Plenity Work?
Put simply, you would take Plenity before a meal, and its ingredients will absorb water in your stomach to begin taking up space there, causing you to feel full before you even eat.
Once the product moves into your intestines, the water that it absorbed is released, and your digestive tract absorbs it. Then, what's left of the pill will simply exit your body when you have a bowel movement.
Side Effects to Consider
During trials, researchers found that, compared to a placebo, Plenity did help the majority of the patients lose weight when taken as directed. But, like all other prescriptions, Plenity may cause some side effects. Those include abdominal pain, bloating, and diarrhea. So, this is certainly something to think about before you take the product.
As with any other prescription diet pill for overweight dieters, talking to your doctor is the way to find out if Plenity is right for you. But, now that you know more about it, you can have a more informed conversation with your doctor about your weight loss journey.