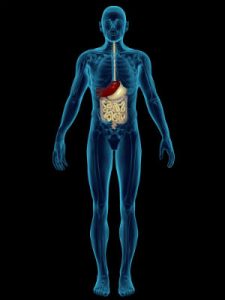 A lot people go on a liver detox diet or a cleanse of some sort or another, thinking that they are doing something beneficial for their entire body, as well as their weight. However, when it comes to what you know about liver detox diets or cleanses, you might be completely wrong. Continue reading to see what we mean.
Liver Cleanses Might Be Dangerous
First off, you might think that, because they are promoted so widely, liver detox diets and liver cleanses are safe for you to pursue. Unfortunately, according to Johns Hopkins Medicine, many of the liver detox products marketed as weight loss cleanses may end up hurting your liver. Plus, there isn't any clinical data available to back up the claims that these liver cleanses are actually effective in the first place.
You Don't Need to Follow a Liver Detox Diet for a Healthy Liver
Sure, a liver detox diet or a cleanse will tell you that it is what you need to maintain your liver's health, or to cure your liver after you've overindulged. However, you really need to look at the ingredients, as they aren't all safe to take over an extended period of time. Also, there isn't any proof regarding liver cleanses doing anything to undo the damage caused by overindulgence.
It is also important to note that a liver detox diet or a liver cleanse should not be your go-to treatment if you have been diagnosed with conditions like alcoholic liver disease, nonalcoholic fatty liver disease, or Hepatitis A, B, or C. These products won't help correct these conditions, but your doctor can provide you with the best treatments available.
Just Focus on Eating Nutritious Foods
The best way to support your overall health, including the health of your liver, is by eating right every day and staying properly hydrated by drinking plenty of water. You can also protect your liver by maintaining a healthy weight, and by reducing your intake of alcoholic beverages.