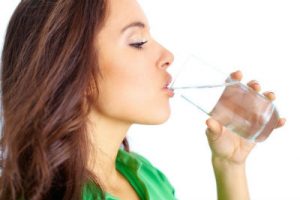 Ayurveda is a form of natural medicine that hails from ancient India. When it comes natural weight loss tips, it has quite a few to offer, so check out the information below if you're thinking about incorporating this healing modality into your daily life.
1. Shop for Foods That Are in Season
According to Times Now News, one of the first things that you can do to achieve your weight loss goals is eat foods that are in season. Basically, by shopping for produce that is in season, you will be giving your body what it naturally needs at that specific time of year. And, by incorporating more fruits and veggies into your daily diet, you will be getting plenty of nutrition and fiber that can help you detoxify naturally and slim down with greater ease.
2. Get Enough Sleep
When it comes to natural weight loss tips, it's important to include getting enough sleep. A lot of people aren't getting enough sleep every night, and that could be taking its toll on their waistline. Experts have found that getting enough rest can help you maintain a healthier weight, so try your best to get anywhere from seven to nine hours of shut-eye nightly.
3. Get Enough Water
In addition to getting enough sleep, getting enough water is also necessary if you want to take steps to stay healthy and thin. Try adding some lemon juice to a glass of warm water in the morning, and drink that before anything else to jumpstart your digestion. Then, sip on water throughout the rest of the day as well.
4. Follow a Schedule of Eating Three Meals a Day
According to Ayurveda, it's a good idea to stick to eating just three meals per day. Aim to get your breakfast in the morning before you start your day. Then, make lunch your biggest meal of the day, before having a light dinner in the evening.
Ayurvedic practices might be just what you need if you have been searching for natural weight loss tips. Consider giving the strategies above a try to see if they will help you achieve your goals.