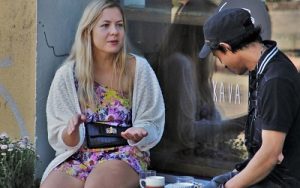 There are a lot of different diet pills out there, from those that you can only get with a prescription from your doctor, to those that you can buy over the counter by shopping for them online.
Regardless of which route you want to take to make your slim-down journey a little easier, it is imperative that you take the time to do your research. Really get to know the pros and cons of a product before giving it a try for yourself. That way, you will have a much better idea of what to expect. Also, reading reviews from other people who have already given a particular diet pill a try can shed a lot of light on whether or not it is worth trying it, and whether or not it lives up to its claims.
One of the most well-known of all of the prescription diet pills currently available is Adipex. But, what do experts have to say when it comes to what Adipex results to expect? And, what do people have to say about the Adipex results that they have been able to achieve? We've got you covered with some helpful information on this topic below.
Adipex Results
· What to Expect, According to Experts
When looking up information about Adipex to get to know more about it, keep in mind that it is the brand name version of a generic diet pill known as Phentermine. So, if you find information about Phentermine results, you can assume that you would achieve similar results with Adipex.
Generally, you might be able to shed roughly 5% of your starting weight after using a prescription diet pill like Adipex. However, the amount that you will lose will depend on various factors, and everyone is different, so keep that in mind.
· What Do Reviewers Have to Say?
When you are trying to figure out if Adipex really works for people who take it to lose weight, you can perform a simple search online to find reviews that have been written by patients.
Sources like Drugs.com reveal that people actually have some pretty mixed results. So, while Adipex might work wonderfully for some, it might be ultra-disappointing for others. However, the site shows an overall rating of 8.9 out of 10 for this prescription diet pill, so that's not bad at all, and the majority of the reviews are positive, with people stating that the diet pill did help them in some way.
Talk to Your Doctor for More Information on Adipex Results
There you have it: some information on what to expect when taking Adipex. If you really want to know if this product would be right for you, though, you'll need to talk to your doctor.