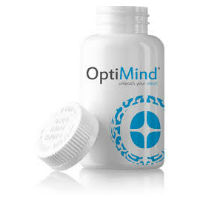 Optimind is one of a growing number of nootropic supplements that have hit the market. While some people use them in order to be able to improve their productivity and overcome fatigue, a growing number of dieters are also using this type of product in order to be able to keep up with their weight loss strategies.
This is not an entirely new kind of trend. Energy supplementation has long played a role in the weight loss industry and many diet pills contain stimulants for just that kind of reason.
In the case of Optimind, it is not necessarily marketed toward the weight loss industry but it is being used by many dieters as a substantial number of feedback reviews have shown. This product is offered in the form of a "free trial", but customers who have taken advantage of this opportunity have cautioned that the company does charge for that trial supplement at a later time.
Moreover, that is not the only kind of complaint that has been issued with regards to the company behind Optimind supplements, as many people say that customer service is quite poor and that it would be enough to stop them from using the product regardless of how effective or ineffective it might be. Moreover, the website for this product does not allow for easy navigation unless tracking protection on the web browser has been disabled, which many people also find to be rather sketchy.
That said, for the purposes of this review, it will be the product itself that will be examined and not the company behind it.
At the time of the writing of this review, the official website for this product listed the formula as containing the following "nootropic" ingredients: GABA, phosphatidylserine (Serinaid®), vitamin D3, alpha lipoic acid, caffeine, huperzine A, tyrosine, taurine, vitamin B12, sulbutiamine, vinpocetine and bacopa monnieri (Synapsa®).
Many of these substances are known to function as stimulants or to promote better wakefulness. Interestingly, many of them are also quite commonplace within the nonprescription weight loss supplement market, as well. Anyone who is familiar with ingredients in the weight loss supplement industry will be quite familiar with caffeine, tyrosine, vinpocetine, bacopa monnnieri and others on this list.
Unfortunately, while the official website does briefly describe each ingredient with a basic factoid about it, there isn't any explanation as to why each ingredient was chosen for this product in terms of benefits it is meant to provide, nor are any scientific studies cited by that website to provide evidence to support its use.