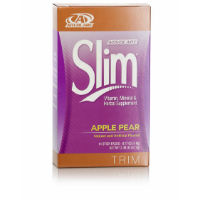 AdvoCare Slim is a nonprescription weight loss aid that is made and sold by a company called AdvoCare International L.P. It sells a full range of different diet and sports supplements and makes its money through its various selling programs, including everything ranging from retail to multi level marketing (MLM) programs.
In the case of this specific product, the supplement is not in the form of a tablet or a capsule, but is instead a type of powder that is mixed with water so that the user can drink it. Though this doesn't necessarily make it any more effective, it does make it easier for many people to take, when they struggle to be able to swallow pills.
Every serving of AdvoCare Slim is made up of a sachet of the powder which is pre-measured so that it simply needs to be mixed with the water. That said, whether or not it will actually work is based on the ingredients that make up this powder. That will help to allow dieters to determine whether they will be able to benefit from this product or whether they would simply be paying for an expensive flavored powder.
At the time that this review was written, the official webpage for this product on the AdvoCare website listed the ingredients in this powder as being: Thiamine, biotin, chromium, green coffee extract (fruit – Coffea canephora robusta P.), Garcinia cambogia fruit extract, taurine, caffeine, and inositol. Unlike other products that it has listed on its website, the company has not identified exactly how much caffeine is provided in every serving. This can make it more difficult for dieters with stimulant sensitivities to determine whether or not they will be able to safely use this product without unwanted side effects.
This is especially important because caffeine is listed in the ingredients, but it isn't the only place that it is found within this formula. There are other stimulant ingredients on that list, as well, such as in the green coffee extract. Knowing exactly how much total caffeine is found in every dose would help dieters to know if it is appropriate for them to use and whether or not it will produce the kind of effect that they are seeking.
To take this product, one serving is supposed to be consumed 30 to 45 minutes before eating breakfast, and then again a couple of hours after eating lunch, in the mid-afternoon.